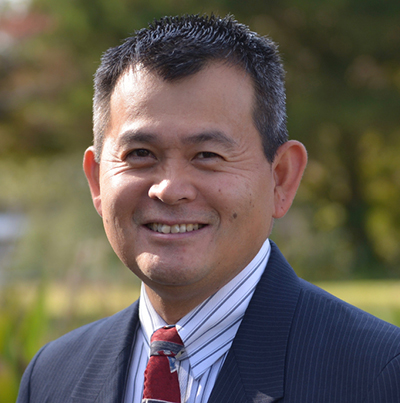 M.S. Pace University
B.S. Union College
VICE PRESIDENT, TECHNOLOGY SERVICES
Medical and Behavioral Health Managed Care, Business Intelligence, Information Security, Data Warehousing, Operations Risk Management
At Work:
Corporate Technology services
New & Enabling Technologies
IT Development Lifecycle
IT Governance
At Play:
Hobbies – watching my daughters dance, photography, fly fishing, kayaking
Favorite song – Piano Man by Billy Joel
Favorite Movie – The Last Samurai
Where you would most like to travel – Australia
Bio:
Tuan Nguyen serves as the Vice President of Technology. Mr. Nguyen is responsible for the company's technical vision, thought leadership, and leads all aspects of the company's technology services.
Mr. Nguyen has over 25 years' experience in medical and behavioral health managed care successfully leading many information technology functions and operations to support corporate strategies and revenue/profit growth. He has been responsible for commercial off-the-shelf product administration and support, web development, data warehousing and business intelligence, information security, IT and operations risk management, and new business implementations for health plans and state agencies.
Prior to joining, ARDX, Mr. Nguyen held leadership positions at multiple medical and behavioral health plans serving Medicaid, Medicare, and commercial populations. Mr. Nguyen holds a bachelor's degree in computer science from Union College and a master's degree in information systems from Pace University.