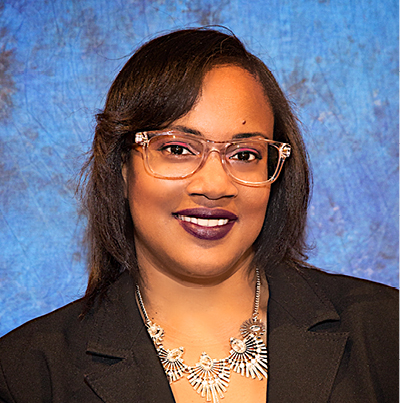 Ph. D. Morgan State University
M.S. University of Baltimore
B. S. University of Maryland Eastern Shore
VICE PRESIDENT, FEDERAL SERVICES
Healthcare Policy & Compliance Programs (HHS, CMS), Risk Adjustment, Advisory Consulting,
At Work:
Operations Implementation
Program Evaluation
Program Compliance
Division Oversight
At Play:
Hobbies – Spending Time with Family
Favorite Song – Anything by Prince
Favorite Movie – The Five Heartbeats
Where you would most like to travel – Paris, France
Bio:
Leveraging nearly 20 years of experience in health policy and health insurance program development and evaluation, Dr. Hughes provides advice and oversight on a broad range of initiatives.
Dr. Hughes has held several prominent positions in federal and state government, including most recently serving as Acting Deputy Group Director for Payment Policy and Financial Management of the Center for Consumer Information and Insurance Oversight (CCIIO) at the Centers for Medicare and Medicaid Services (CMS). She was also Director of the Division of Risk Adjustment Operations with direct responsibilities for ushering in this permanent Affordable Care Act (ACA) Premium Stabilization Program.  In these roles, Dr. Hughes was instrumental in the development and implementation of various policy and compliance programs under the ACA.
Her personal research included evaluation of HIV/AIDS treatment programs under the Presidents Emergency Plan for AIDS Relief (PEPFAR) for people living with HIV/AIDS (PLWHAs) for the University of Maryland, School of Medicine Institute of Human Virology.
Dr. Hughes earned a doctor of public health degree from the School of Community Health and Policy at Morgan State University. In her spare time she enjoys being involved in communities to support public health and social justice initiatives for underserved populations.