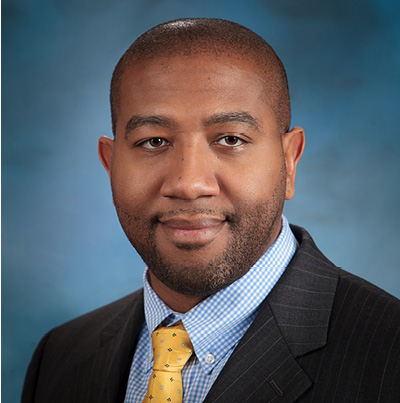 M.B.A. St. Leo University
B.A. Old Dominion University
Finance, Accounting, Business Development
At Work:
Accounting & Finance, and Contract Oversight
Cost Estimating and Proposal Pricing
Auditing
At Play:
Hobbies – Basketball and spending time with family and friends
Favorite Song – You & I by John Legend
Favorite Movie – Coming to America
Where you would most like to travel – New York and the Caribbean
Bio:
Jumaane Dyson serves as the Vice President of Finance, overseeing the company financial and accounting functions.
Bringing nearly 20+ years of government contracting expertise, Jumaane has been instrumental in establishing ARDX's finance department from the ground up. Bringing a wealth of government financial management know-how to ARDX and our clients Jumaane directs ARDX's successful multi-million-dollar operation, as well as all contracting and budget needs for our projects by establishing strategic financial direction, streamlining financial and procedural policies, and developing intuitive monitoring and accountability systems – ensuring ARDX's financial and contract success.
Prior to joining ARDX, Jumaane worked at various government contracting agencies, including overseeing the auditing for Federal Acquisition Regulation (FAR) for the Government Accountability Office (GAO). Jumaane holds a Bachelor's degree in Accounting from Old Dominion University and a Master's in Business Administration with a concentration in Accounting from St. Leo University.