A healthcare focused approach.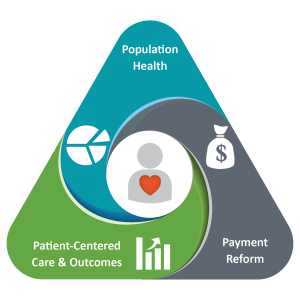 ARDX is a leading healthcare management and IT consulting firm known for simplifying complex regulations, delivering integrated quality outcomes, providing high-impact training, and sustaining revenue growth for both government and commercial clients.
Our extensive work with agencies within the Department of Health and Human Services (HHS) gives us unique insight in the arenas of Policy & Compliance, Population Health, Payment Reform, and Patient-Centered Care & Outcomes.
As a trusted partner of HHS and the Centers for Medicare & Medicaid Services (CMS) for more than 10 years, ARDX has developed proven and measurable approaches that allow us to collaboratively work with our clients to improve the quality of care and decrease the cost of care for healthcare delivery settings.
---
Policy & Compliance
Healthcare Policy & Compliance are the driving forces behind many of our daily operational activities. Yet, sometimes deciphering the policies and ensuring compliance can get complex.
Here are some things that ARDX can help our clients to navigate and implement:
Healthcare Policy Analysis
HHS – Risk Adjustment Data Validation (RADV)
OIG Corporate Integrity Agreement (CIA) Audits
Security Risk Assessment
Compliance Audits & Work Plans
 …………………………………….
Population Health
Population Health is a rapidly changing initiative.  It consists of three components – health outcomes, patterns of health determinates, and policies and interventions.  All of these components take aim at reducing health inequalities or disproportions among diverse population groups due to the social determinates of health (SDOH).
Here are some things that ARDX can help our clients to navigate and implement:
Strategy Development & Project Management
Accountable Care Organizations/Clinically Integrated Networks
Business Intelligence (BI) & Analytics
Data Management
Extraction, Transfer, & Load (ETL)
Risk Adjustment & Predictive Analytics
Integrated Care Management
Community Health Outreach
Referral & Network Management
 …………………………………….
Payment Reform
ARDX has developed an integrated set of capabilities that support our customers' needs as they seek to understand MACRA legislation and reform their payment systems and processes.  By utilizing Business Intelligence & Analytics, Predictive Modeling, Big Data Engineering, and our sound Program Management, here are some things that ARDX can help navigate and implement:
MACRA – Quality Payment Program
CMS Innovation Models & Grants
Medicaid – 1115A Social Security Innovation Projects
Operational & Clinical Performance
Payer – Provider Collaboration
Clinical Documentation Improvement (CDI)
  …………………………………….
Patient-Centered Care & Outcomes
Patient-centered providers focus on improving various aspects of the patient-physician interaction by utilizing measurable skills and behaviors. This type of care can be exercised by providers in any specialty, and it is effective across all disease types.
ARDX will work with our clients to understand and implement the tenets of Patient-Centered Care:
Strategy Development, Implementation, &  Management
Behavioral Health Integration
Patient-Centered Medical Home / Integrated Health Home
Physician / Patient Engagement
Socioeconomic Determinants of Health (SOD)
Certified Project Management
Training & Workforce Development