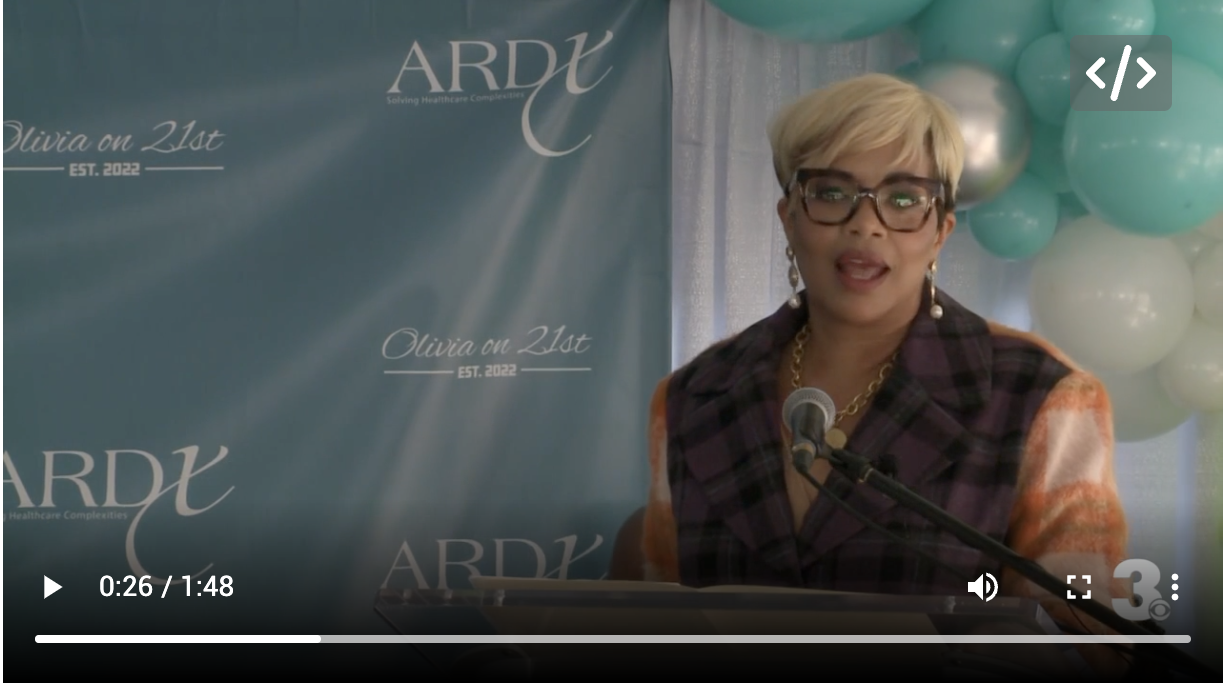 Media Feature – November 17, 2022 – WTKR
NORFOLK, Va. – Over 16 years, Dr. Angela Reddix has grown her business in the hopes of helping others lead healthy lives and find success.
Thursday, she celebrated her own success story, which — in a way — began across the street two generations prior.
Reddix is the Founder and CEO of ARDX®, a healthcare management and technology consulting firm, which works with governments in the delivery of healthcare services. To view the full video at WTKR, click here.
For more information about ARDX®, visit: www.ardx.net.
#ARDX #ANGELAREDDIX #WOMENINLEADERSHIP #NORFOLKVIRGINIA #NORFOLK #NORFOLKBUSINESS #VIRGINIA #OLIVIAON21ST #OLIVIAMAGGIEDYSON #WTKR